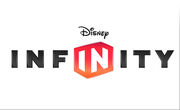 Disney Infinity
is a video game that features various characters from Disney movies and TV shows. It includes
Wreck-It Ralph
and
Vanellope von Schweetz
as playable characters.
It is available on the Wii U console, as well as Xbox 360, PS3, Wii and 3DS. It had a PC release in October 2013.
Confirmed Characters
Fantasia
Aladdin
Tim Burton's The Nightmare Before Christmas
Toy Story
Woody
Buzz Lightyear
Emperor Zurg
Rex
Hamm
Jessie
Bullseye
Slinky Dog
Mulan
Pirates of the Caribbean
Captain Jack Sparrow
Joshamee Gibbs
Captain Hector Barbossa
Davy Jones
Tia Dalma
Pintel
Ragetti
Maccus
The Incredibles
Mr. Incredible
Mrs. Incredible
Violet
Dash
Edna Mode
Mirage
Syndrome
The Underminer
Rick Dicker
Omnidroid
Cars
Lightning McQueen
Mater
Luigi
Grem
Francesco Bernoulli
Holley Shiftwell
Finn McMissile
Fillmore
Guido
Ramone
Flo
Chick Hicks
Stanley
Tractors
Shu Todoroki
Carla Veloso
Raoul ÇaRoule
Max Schnell
The King
Phineas and Ferb
Phineas Flynn
Ferb Fletcher
Perry the Platypus
Tangled
Monsters University/Monsters, Inc.
Sulley
Mike
The Abominable Snowman
Randall Boggs
Archie the Scare Pig
Terri and Terry Perry
Scot "Squishy" Squibbles
Don Carlton
Art
Tim Burton's Frankenweenie
Wreck-It Ralph
Frozen
Trivia
The Nicelanders Penthouse also appears in Toy Box, a mode where you can make your own world and game, and mix all of the Disney franchises together. There are also Power Discs that give you more damage from Ralph and more health from Fix-It Felix, Jr., as well as ones that customize the sky and terrain of your world after Sugar Rush. You can also customize the sky and terrain after the game Fix-It Felix, Jr. There is also a Toy Box Townsperson dressed up as Felix. Vanellope's original kart originally owned by Turbo also appears, as well as the Candy Kart. Ralph's Wrecking Truck from Sonic & All-Stars Racing Transformed appears as well.
Trailer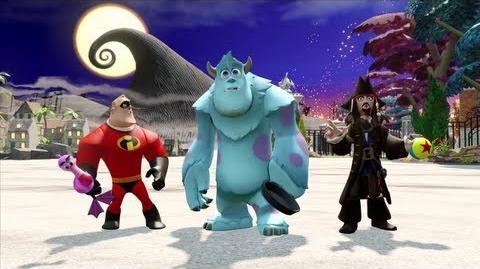 Gallery
Ad blocker interference detected!
Wikia is a free-to-use site that makes money from advertising. We have a modified experience for viewers using ad blockers

Wikia is not accessible if you've made further modifications. Remove the custom ad blocker rule(s) and the page will load as expected.