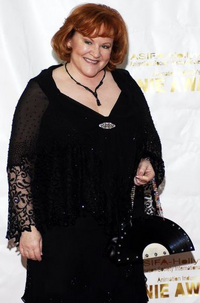 Edie McClurg is the voice actress for Mary (a Nicelander in Fix-It Felix Jr.) in Wreck-It Ralph. She has starred in several blockbuster movies such as Carrie and Natural Born Killers, as well as many television series, including 7th Heaven, Seinfeld, Full House, and CSI.
Ad blocker interference detected!
Wikia is a free-to-use site that makes money from advertising. We have a modified experience for viewers using ad blockers

Wikia is not accessible if you've made further modifications. Remove the custom ad blocker rule(s) and the page will load as expected.