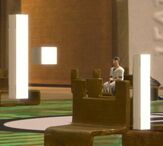 Paddle 1 is one of the many cameos seen in Wreck-It Ralph. It appears playing the game Pong with the Pong Pixel and Paddle 2 in Game Central Station. Usually, these paddles are seen in games where a ball has to be bounced between two columns, thought to represent paddles such as in the picture given. Games such as Pong and Breakout feature the paddles and a small pong pixel in their gameplay.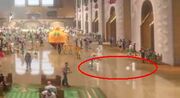 Ad blocker interference detected!
Wikia is a free-to-use site that makes money from advertising. We have a modified experience for viewers using ad blockers

Wikia is not accessible if you've made further modifications. Remove the custom ad blocker rule(s) and the page will load as expected.