252 articles and 4,290 files since June 2012

Insert Coin
Happy one year anniversary, Wreck-It Ralph Wiki!
Congrats to the cast and crew of Wreck-It Ralph for winning an Annie and KCA!
Welcome to Wreck-It Ralph Wiki- a collaborative community and encyclopedia about Wreck-It Ralph that anyone registered on Wikia can edit. If you're not already a member, sign up now!
Be sure to read the Help Index and Do's and Don'ts Page before you dive in. Then you can grab your golden hammer, select a page to edit, and get fixing!
Sister Wiki
Wreck-It-Ralph Fanon Wiki
Please keep all information on WiR Wiki factual and canon- any fan speculation or headcanons should be directed to the our affiliate, the WiR Fanon Wiki!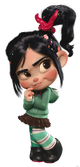 Vanellope Von Schweetz
is the deuteragonist of the
Wreck-It Ralph franchise
. She is voiced by 
Sarah Silverman
, and her kart is named
The Candy Kart
.
Known as "The Glitch," Vanellope is a pixelating programming mistake in the candy-coated cart-racing game
Sugar Rush
. With a racer's spirit embedded in her coding, Vanellope is determined to earn her place in the starting lineup amongst the other racers. Only problem: The other racers don't want her or her glitching in the game. 15 years of rejection had left Vanellope with a wicked sense of humor and a razor-sharp tongue. However, somewhere beneath that hard shell is a sweet center just waiting to be revealed.
See her full article by clicking here.
Recently Featured: Wreck-It Ralph ♦ Vanellope Von Schweetz ♦ Fix-It Felix, Jr. ♦ Sergeant Calhoun ♦ Taffyta Muttonfudge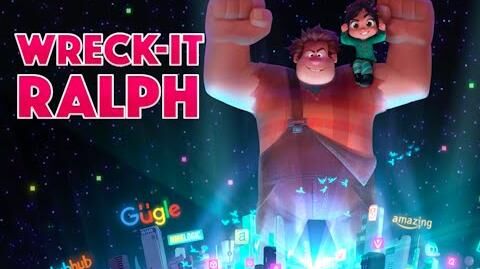 Go Turbo for our affiliates! If you're interested in affiliating with Wreck-It Ralph Wiki, please contact an admin or leave a request here.



Who is your favorite Sugar Rush character?

"I'm not smiling. I'm gassy, okay?"
―Wreck-It Ralph (character)


Create blog post
      Hello everyone, my name is Jake. It's my first time here so go easy on me. Especially on editing. I decided to come here to show my appreciation for this film as it's my favorite animated film. I wanted to contribute. This is one of my favorit…

Read more >

Will they make a TV series? Cstoczyn (talk) 16:51, November 6, 2016 (UTC)

Read more >
See more >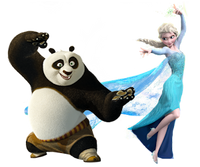 Ad blocker interference detected!
Wikia is a free-to-use site that makes money from advertising. We have a modified experience for viewers using ad blockers

Wikia is not accessible if you've made further modifications. Remove the custom ad blocker rule(s) and the page will load as expected.